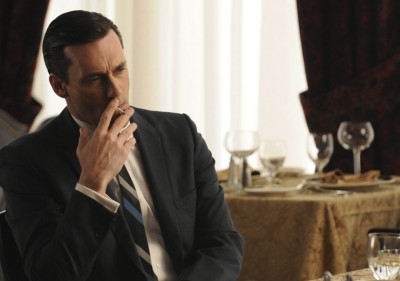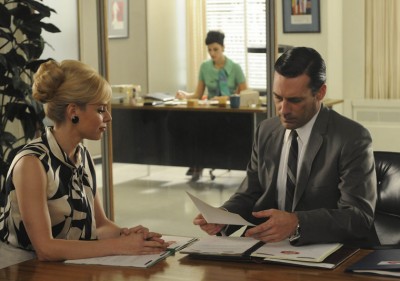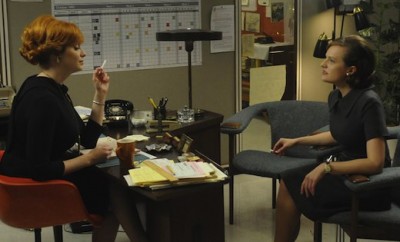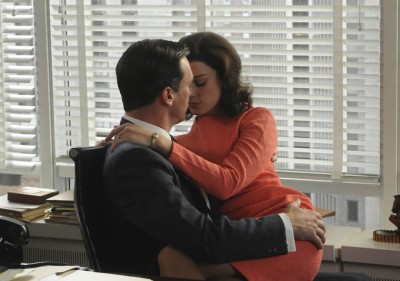 Don, Don, Don.  What are you doing?
God I love this show.  I love the paradox of how aesthetically pleasing this show is; the gorgeous women, the handsome men, how stylish everything is .. and how messed up it is underneath it all.  It's so fascinating watching how different everything was, and yet the same as things are now. I love the subtlety, the darkness and how things are changing.  I love how everyone on this show, and I mean everyone, is going through some sort of existential crisis (I can relate to this!).  I loved the scene in the last episode where Peggy and Joan smoke in Joan's office while having a gossip about Don and his secretary – I mean, I'm not a smoker, but this made me giggle for some reason, they reminded me of school girls and I loved the camaraderie.
Can't wait for season 5.
Images from: Mad Men TV Series, Season 4, Lionsgate Television